Opening our hearts and minds to new ideas and challenging our thinking about the topic of race relations and racial bias in the world, our country and local community necessitates study, reflection and conversation.  The following books are noted resources for the topic of anti-racism, white privilege, bias and injustice. It is lengthy because it includes books for those of us early in the conversation as well as books for those who want to dig deeper into the topics or who are called to action.
America's Original Sin: Racism, White Privilege and the Bridge to a New America – Author Jim Wallace, the founder, President and Editor-in-Chief of the Christian magazine Sojourner's Magazine, and widely recognized theologian, speaks candidly to his fellow white Christians urging them to cross a new bridge toward racial justice and healing.
A People's History of the United States by Howard Zinn –  This popular book tells the story of the United States from the perspective of America's women, African Americans, Native Americans, factory workers, and more.
Anxious to Talk About It: Helping White Christians Talk Faithfully about Racism by Carolyn B. Helsel – This book is an excellent resource for group discussions to help predominately white congregations engage in difficult conversations about race to help overcome anxiety and to learn to join conversations with less fear, more compassion and more knowledge of self, others and the important issues at stake. [Recommended by Presbyterian Church USA]
Between the World and Me by Ta'Nehisi Coates.  Written as an intimate letter to his son, Ta'Nehisi Coates boldly addresses our nation's struggle with racism, current matters of injustice and how his own personal awakening as a black man has intersected with significant racial events both in the past and present.
Blackballed: The Black Vote and US Democracy – Author Darryl Pinckney explores how black people have participated in the U.S. electoral elections from when they first got the right to vote to President Barack Obama's two campaigns. Part memoir, part historical reflection, all political: there's something for everyone. – Real Simple
Casualties of America's War on the Vulnerable, from Ferguson to Flint and Beyond by Marc Lamont Hill. While the author focuses mostly on the high-profile cases, Marc Hill also focuses on important government failings, especially the Flint water crisis. How did we get here? Where do we go from here? The author provides answers.
Dear White Christians:  For Those Still Longing for Racial Reconciliation by Jennifer Harvey – A deeply constructive, hopeful work, this book envisions new racial possibilities, including concrete examples of contemporary reparations initiatives. This book is for any who care about the gospel call to justice but feel stuck trying to get there, given the ongoing prevalence of deep racial divisions in the church and society at large. – Good Reads.
Eloquent Rage by Brittney Cooper.  A feminist Black woman finds her superpower and voice which leads to change.
Evicted: Poverty and Profit in the American City by Matthew Desmond.  A 2019 One Book One Community selection by MSU and read by Eastminster's Page Turners Book Club, this eye-opening Pulitzer-Prize-winning personalized account of poverty housing, follows eight families who live in Milwaukee as they deal with corrupt landlords and faulty living situations just so they'll have a place to call home at the end of the day.
\ good · white · racist \ noun

A well-intentioned person of European descent who is nonetheless complicit in a culture of systemic racism

A white person who would rather stay comfortable than do the work of antiracism
Good* White Racist? Confronting Your Role in Racial Injustice by Kerry Connelly – Sometimes white people assume that to be racist, one has to be openly hateful and willfully discriminatory-you know, a bad person. And we know we're good, Christian people, right? But you don't have to be wearing a white hood or shouting racial epithets to be complicit in America's racist history and its ongoing systemic inequality. This book discusses the ways white people participate in, benefit from, and unknowingly perpetuate racism-despite their best "good person" intentions. It unpacks the systems that maintain the status quo, keep white people comfortable and complicit, and perpetuate racism in the United States and elsewhere. Combining scholarly research with her trademark New Jersey snark, the author shows us that even though it may not be our fault or choice to participate in a racist system, we all do, and it's our responsibility to do something about it.  –John Knox Press [Recommended by Presbyterian Church USA]
How to Be Anti-Racist by Ibram X. Kendi – An essential book for anyone who wants to go beyond awareness of racism and begin to engage in the next steps of working towards a just and equitable society. Mr. Kendi is the founding director of the Antiracist Research and Policy Center at the American University, a professor of history and international relations and a columnist at The Atlantic. 
I'm Still Here:  Black Dignity in a World Made for Whiteness by Austin Channing Brown – From a leading voice on racial justice, an eye-opening account of growing up Black, Christian, and female that exposes how white America's love affair with "diversity" so often falls short of its ideals. – Barnes and Noble
Just Mercy by Bryan Stevenson – This book was enjoyed by Eastminster Presbyterian Church's Pageturners book club last year.  Recently released as a major motion picture, this engaging and fascinating story chronicles the author's founding of Justice Initiative after walking away from a lucrative legal career. Justice Initiative provides legal counsel to the underserved, underrepresented in the judicial system to ensure a fair trial – particularly those facing the death penalty or life imprisonment.  His work has resulted in several wrongfully convicted persons being released from prison.   
Me and White Supremacy: A 28-Day Challenge to Combat Racism, Change the World, and Become a Good Ancestor – Author Layla Saad leads readers through a journey of understanding their white privilege and participation in white supremacy, so that they can stop (often unconsciously) inflicting damage on black, indigenous and people of color, and in turn, help other white people do better, too. The book goes beyond the original online workbook (downloaded by more than 80,000 people) by adding more historical and cultural contexts, sharing moving stories and anecdotes, and includes expanded definitions, examples, and further resources. 
My Grandmother's Hands: Racialized Trauma and the Pathway to Mending Our Hearts and Bodies by Resmaa Menakem, MSW, LICSW. Racism is not only about the head, but about the body, where our instincts reside and where we fight, flee, or freeze. The body endures the trauma inflicted by the ills that plague society. This book offers a step-by-step healing process based on the latest neuroscience and somatic healing methods, in addition to incisive social commentary.
No Innocent Bystanders: Becoming an Ally in the Struggle for Justice by Shannon Craigo-Snell and Christopher Doucot is a start-up guide for spiritual or religious people who are interested in working for social justice but don't know how or where to begin. Drawing on history, the framework of Christian ideas, and the insights of contemporary activists, it offers practical guidance on how to meaningfully and mindfully advocate alongside all who struggle for a more just society. – Presbyterian Mission [Recommended by Presbyterian Church USA]
Race in a Post-Obama America: The Church Responds by David Maxwell and Otis Moss III – The reader will learn the basic definitions and history around racism in the United States, be presented with current thoughts on institutional racism and what is to be done to end it, and learn about specific actions individuals and churches are taking. Designed for individual or group study, the book includes questions for reflection and discussion. – John Knox Press [Recommended by Presbyterian Church USA]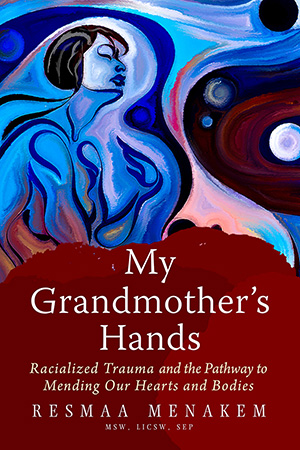 Raising White Kids: Bringing Up Children in a Racially Unjust America by Jennifer Harvey, a professor of religion and ethics at Drake University.  A well-written guide for educators, parents, churches and other organizations for discussing race, inequity and injustice with children and teens and equipping them to exist and engage in a world that is racially, culturally and ethnically diverse. 
Rise of the Warrior Cop:  The Militarization of America's Police Forces by Radley Balko – Praised by prominent leaders across the political spectrum from Ariana Huffington and the ACLU to Ron Paul and The National Review, this book is an historical, objective and critical review of the change of the police force from community law enforcement to military-style policing that has created tension in urban communities and systematic aggressive tactics against innocent civilians. This "fascinating, frightening narrative shows how over a generation, a creeping battlefield mentality has isolated and alienated American police officers and put them on a collision course with the values of a free society"-Agnes Scott College
So You Want to Talk About Race – In this New York Times bestseller, Ijeoma Oluo offers a hard-hitting but user-friendly examination of race in America. Widespread reporting on aspects of white supremacy–from police brutality to the mass incarceration of Black Americans–has put a media spotlight on racism in our society. It is a difficult subject to talk about. How do you tell your roommate her jokes are racist? Why did your sister-in-law take umbrage when you asked to touch her hair–and how do you make it right? How do you explain white privilege to your white, privileged friend? The author guides readers of all races through subjects ranging from intersectionality and affirmative action to "model minorities" in an attempt to make the seemingly impossible possible: honest conversations about race and racism, and how they infect almost every aspect of American life. -Google Books
Ten essential strategies are presented to help build communities that celebrate racial/ethnic and cultural diversity:
Embracing call and commitment
Casting the vision
Managing change and resistance
Creating congregational identity
Building capacity
Cultivating community
Celebrating in worship
Understanding congregational conflict
Communicating and organizing
Collaborating in the public square
Stamped from the Beginning by Ibram X. Kendi – This National Book Award winner chronicles the life stories of 5 major American intellectuals who framed ideas, conversation and debate about racial inequality or equality ideas and how those ideas either created anti-black, racist ideas or advanced equality and justice:  Cotton Mather, Thomas Jefferson, William Lloyd Garrison, W.E.B. DuBois and Angela Davis.
Ten Essential Strategies for Becoming a Multiracial Congregation by Jacqueline J. Lewis and John Janka – In workbook format, this book provides wisdom, best practices, lessons, questions for conversation, and spaces for journaling for planning teams, board members, lay leaders, and staff. Ten essential strategies are presented to help build communities that celebrate racial/ethnic and cultural diversity.  [Recommended by Presbyterian Church USA]
The Color of Compromise: The Truth about the American Church's Complicity in Racism by James Tisby, an African-American evangelical (BA, University of Notre Dame; MDiv, Reformed Theological Seminary, PhD in history at University of Mississippi).  "This book is not a call to shame or a platform to blame white evangelical Christians. It is a call from a place of love and desire to fight for a more racially unified church that no longer compromises what the Bible teaches about human dignity and equality." –The Atlantic
The Color of Law by Richard Rothstein.  If you have ever called a certain neighborhood "ghetto" or thought that a certain neighborhood was dangerous because of the people that lived there, then you should pick this book up immediately. Rothstein describes how the American government imposed residential segregation with racial zoning that significantly contributed to our neighborhoods and cities from being integrated to present day segregated. 
The Cross and the Lynching Tree – by James H. Cone, an ordained minister in the African Methodist Episcopal Church.  Considered one of the top religion books of 2011, it was honored with the 2018 Grawemeyer Award in Religion, a joint award from Louisville Presbyterian Theological Seminary and the University of Louisville, first place winner in Theology, Catholic Press Association and Gold Medal winner, Independent Book Publishers Book Awards.  This book deeply "explores these symbols and their interconnection in the history and souls of black folk. Both the cross and the lynching tree represent the worst in human beings and at the same time a thirst for life that refuses to let the worst determine our final meaning".  -Goodreads 
The Other Side of the River: A Story of Two Towns, a Death and America's Dilemma by Alex Kotlowitz. Although published over 20 years ago, this book, set in southwest Michigan, demonstrates how the "truth" depends on where we live and provides a thoughtful study of a divided country in microcosm.
The Other Wes Moore by Wes Moore. "[T]wo kids named Wes Moore were born blocks apart within a year of each other. Both grew up fatherless in similar Baltimore neighborhoods and had difficult childhoods; both hung out on street corners with their crews; both ran into trouble with the police. How, then, did one grow up to be a Rhodes Scholar, decorated veteran, White House Fellow, and business leader, while the other ended up a convicted murderer serving a life sentence?" – Amazon Books.  Wes Moore, the author, sets out to answer this profound question. Mr. Moore, CEO of Robin Hood, one of the largest anti-poverty forces in the nation, is a bestselling author, a combat veteran, a social entrepreneur and often seen or heard on PBS programs. 
Uprooting Racism: How White People Can Work for Racial Justice, 4th edition by Paul Kivel. Completely revised and updated, this book offers a framework around neoliberalism and interpersonal, institutional and cultural racism, along with stories of resistance and white solidarity. It provides practical tools and advice on how white people can work as allies for racial justice, with questions, exercise and suggestions for action. Previous editions have sold more than 50,000 copies.
Waking Up White and Finding Myself in the Story of Race by Debby Irving – For twenty-five years, Debby Irving sensed inexplicable racial tensions in her personal and professional relationships. As a colleague and neighbor, she worried about offending people she dearly wanted to befriend. As an arts administrator, she didn't understand why her diversity efforts lacked traction. As a teacher, she found her best efforts to reach out to students and families of color left her wondering what she was missing. Then, in 2009, one "aha!" moment launched an adventure of discovery and insight that drastically shifted her worldview and upended her life plan. … Irving tells her often cringe-worthy story with such openness that readers will turn every page rooting for her-and ultimately for all of us. – Barnes & Noble
Warmth of Other Suns –  Pulitzer Prize–winning author Isabel Wilkerson chronicles one of the great untold stories of American history: the decades-long migration of black citizens who fled the South for northern and western cities, in search of a better life.  The book has received numerous national awards and recognition as well as being named one of the best books of the year by 21 major publications.
"We live in a society that turns race over to people of color. They have a race, and we're just people. And so we see ourselves as outside of race," says Robin DiAngelo, author of White Fragility. "If we can start our work by reflecting on our own experiences — specifically as white people 

— and not only as objective individuals outside of race, there's so much insight to be gained there. Start by asking yourself: What does it mean to be white? How has being white shaped my life?"
White Fragility: Why It's So Hard for White People to Talk About Racism by Robin DiAngelo – Referring to the defensive moves that white people make when challenged racially, white fragility is characterized by emotions such as anger, fear, and guilt and by behaviors including argumentation and silence. These behaviors, in turn, function to reinstate white racial equilibrium and prevent any meaningful cross-racial dialogue. In this in-depth exploration, anti-racist educator Robin DiAngelo examines how white fragility develops, how it protects racial inequality, and what can be done to engage more constructively – Goodreads
White Picket Fences: Turning Toward Love in a World Divided by Privilege by Amy Julia Becker. 
A graduate of Princeton University and Princeton Theological Seminary, the author gently engages the reader, with generosity, humility and hope, into the challenging topic of privilege, how to understand it and find our way forward.  A thoughtful discussion about how our privileged life prevents us from loving our neighbors well.
Why Are All the Black Kids Sitting Together in the Cafeteria? :  And Other Conversations About Race  Over 20 years after its first publication, this recently updated book still resonates and is relevant.  Author Beverly Daniel Tatum, a renowned authority on the psychology of racism, advocates that straight talk about our racial identities is essential if we are serious about enabling communication across racial and ethnic divides in order to make progress.
Why I'm No Longer Talking to White People about Race by Reni Eddo-Lodge. Based on a February 2014 blog post that went viral, Eddo-Lodge provides an exploration of what it is like to be a person of color who lives in Britain today.-Real Simple magazine recommendation.
 Coming Soon: 
The Beautiful Community: Unity, Diversity and the Church at its Best by Irwin L. Ince, Jr.
For Beautiful Black Boys Who Believe in a Better World by Michael W. Water