Rev. Kristin Stroble, Pastor
Prior to coming to Eastminster, Kristin served as pastor of Heritage Presbyterian Church in Youngstown, Ohio.  Kristin loves a good book, a strong cup of coffee, and a glass of wine to finish the day. She enjoys cooking and baking, making and listening to music, and being outdoors – biking, hiking, and visiting national parks.  
Kristin is a graduate of The College of Wooster in Wooster, Ohio with a Bachelor's in Music Education and from Columbia Theological Seminary in Decatur, GA with a Masters of Divinity.  She served as a Young Adult Volunteer in the Philippines and has been involved in the wider church in a number of leadership capacities. She has written articles for Call to Worship: Liturgy, Preaching, Music, and the Arts and The Presbyterian Outlook.  She has also contributed to Connections: A Lectionary Commentary, which is soon to be published.
Kristin feels deeply honored and humbled by this amazing calling to tell and hear stories, to love God and neighbor, and to work together for God's peace and justice here on earth.
Neil Myer, Director of Christian Education, UKirk Campus Minister
Neil is a child of God, lifelong Presbyterian, and Michigan State Spartan. He earned his Master of Arts in Christian Education from Union Presbyterian Seminary in Richmond, VA.  Since seminary, Neil has served churches in Florida, North Carolina, and currently Ohio. Neil  believes deeply in the connectional aspect of our denomination and has served the wider church in a number of capacities including Montreat, Presbyterian Youth Triennium, and Massanetta.  He lived in Lansing for ten years as a child, where his father Norm was pastor of First Presbyterian Church. Neil returned to MSU where he majored in journalism (ask him about his first career in sportscasting) until The Holy Spirit interceded with other ideas. Neil loves sports, french fries (with ketchup) and chocolate chip cookies, and is still on a quest for his first career hole-in-one.
Shirley Paxton, Parish Advisor
Bridgette Redman, Office Administrator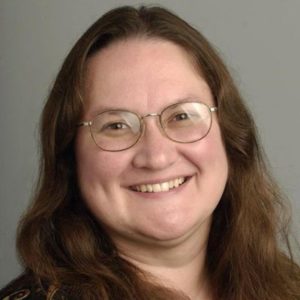 Bridgette is a lifelong writer who currently covers performing arts in the Greater Lansing area and theater around the state. She's worked for a textbook publisher and the Lansing State Journal in the past producing articles, books, seminars, workbooks, web content and just about anything in any format that required words. Raised a Nazarene, she started her college career at Olivet Nazarene University as a religion major and has pursued a lifelong interest in theology. She was most recently an administrative assistant and nursery attendant for Calvary Lutheran Church, a member of the ELCA. Wife and mother to actors, she and her family enjoy live theater.
Tamar Mikeladze, Organist/Accompanist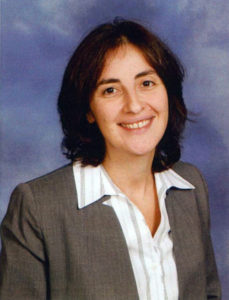 A native of Tbilisi, Georgia, Tamar Mikeladze appeared with the orchestra at age 11. Ms. Mikeladze holds graduate and post-graduate degrees from Tbilisi State Conservatory. While in Georgia, Tamar actively performed with national orchestras and appeared on national television and radio numerous times. She performed piano on a recently released CD called "George Oakley: Wanderer." Upon completion of her degree Ms. Mikeladze was appointed to the piano faculty of the Special Music School, where she taught for five years. In 2003 Tamar joined Toradze piano studio at Indiana University South Bend. During her studies at I.U. she has appeared with the studio at the numerous music venues in Europe. In the fall of 2006 Tamar became a member of piano faculty at Notre Dame University. Currently she is pursuing her DMA in piano performance at Michigan State University under the guidance of Prof. Moriarty. Tamar's recent performances include appearances at Carnegie Weill Recital Hall, Wharton Center and Steinway Hall. Currently she is a Professor at Michigan State University. She has served as the organist/accompanist at churches in Indiana and Michigan since 2003.
Heather Myer, Handbell Choir Director
Heather hails from southern Alabama where her father, Keith, is a Presbyterian minister and her mother, Lisa, is a Speech Therapist and the church choir director along with her younger brother, Pate, who served two tours in Iraq with the U.S. Army and is currently a Firefighter/EMT.  Heather started playing handbells at the age of ten when her mother needed a fill in for the Adult Handbell Choir. Twenty plus years later she's still playing! Heather attended Presbyterian College in Clinton, SC where she played for the PC Ringers for four years while attaining a B.A. in History and a music minor in Handbell Performance. After graduation she joined the handbell choir at Covenant Presbyterian Church in Charlotte, NC and then later the choir at Pioneer Memorial Presbyterian Church in Solon, OH where she became the director. Heather also has over ten years of solo ringing experience.