The primary role of the Deacons at Eastminster is to provide hospitality, member care, and ministries of compassion to our members in cooperation with the pastor.  Deacons are elected to a three year term. The moderator of the Deacons is Heather Myer.
Class of 2019
Class of 2020
Class of 2021

Estelle McGroarty

Sue Kalvonjian

Heather Myer

Barbara Dalzell

Heather Heitman

Cindy Mackay

Sherri Blanchard

Linda Hardenbergh

Suzanne Hunt
Sherri Blanchard
Barb Dalzell
BARB DALZELL will be the Card Ministry Coordinator for the Deacons. Barb has been a Deacon several times, a Sunday School teacher, Superintendent and Chancel Coordinator. She worked on the Prayer Path and enjoys knitting with the Cultured Purls. She raised two daughters at EPC and has three grandchildren. She values the support and friendship of our EPC family.
Linda Hardenbergh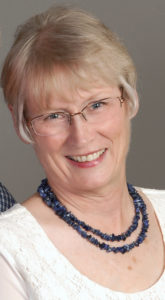 Linda Hardenbergh is a deacon and a member of the Finance and Administration Committee and the Worship and Music Committee. In the past, she's been an elder and served on the personnel committee. Linda values the friendly people here at Eastminster and hopes that it will continue to be an open and welcoming community.
Heather Heitman
HEATHER HEITMAN is a Deacon leading the Welcome Table for greeting visitors and guests to Eastminster services. She also a member of the Memorial Fund Committee and has assisted with children's worship. I still remember my first service at Eastminster like it was just yesterday. I was so impressed with how friendly and welcoming everyone was. Now that I am a Deacon running the Welcome Table, I am hoping to create that same welcoming feeling that I received on my first visit.
Suzanne Hunt
A new deacon at Eastminster, Suzanne is a native of Philadelphia, Pennsylvania and a twenty-five year resident of Princeton, New Jersey.  She moved to East Lansing, Michigan three years ago.  Suzanne is the wife of Reverend Chase S.Hunt, who served in churches in New York City and Ferndale Michigan and on the staff of Princeton Theological Seminary.  Suzanne was a learning Consultant for many years in the public school system in New Jersey. She has been painting in the medium of watercolor for over thirty years and has a small business, Suzanne Hunt Watercolors. Her art is exhibited at the Shiawssee Art Center in Owosso, Michigan and with The Mid-Michigan Art Guild.
Sue Kalvonjian
SUE KALVONJIAN is serving on the Board of Deacons as a Head Usher, Secretary, and Meals Coordinator; she is also active with the community garden team, the Page Turners, and Advent House cooking. She and her husband are long-time members of Eastminster, and raised their two children in the church; throughout the years, she has greatly valued the warmth of the congregation and the thought-provoking sermons and class discussions. She enjoys outdoor activities (bicycling, hiking, tennis), and is employed at the East Lansing Public Library.
Cindy Mackay
Cindy Mackay joined Eastmnister in 1989.  She and her husband, Norm had to relocate in 1996. But in 2012, they returned to mid-Michigan and rejoined Eastminster. Having been recently ordained as a deacon, Cindy is still learning on the job. Her mantra is "just tell me what to do and I'll do it".  Away from church she enjoys her daily workout during trips to the gym. Twice a month, Cindy and Norm support their daughter Jessica at ConnectUs, a community-based service organization for disabled adults.
Estelle McGroarty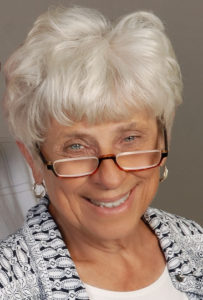 Estelle McGroarty initially joined  Eastminster in the early 1970's but left in the mid-1980's when she and her family moved to Holt.  They rejoined in 2003 when they moved to Dewitt.  In the past she has served as an elder, Sunday school teacher and member of the Pastor Nominating Committee. Currently, in addition to serving as a deacon, she is a member of the mission committee. She is a retired faculty member and administrator at Michigan State University, and has 2 children and 6 grandchildren. Over the years, Eastminster has been a strong spiritual support for our family.
Heather Myer