At Eastminster, we believe that ongoing faith formation is crucial for all ages.  Sunday mornings include creative and engaging opportunities for all ages to learn and grow into following the ways of Jesus Christ.  Below you will find the classes we had for the 2018-2019 school year.  Check back in August for the 2019-2020 opportunities.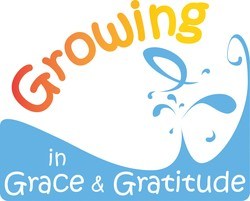 Big God, Big Questions:
Our youth will explore Big God, Big Questions, this semester.  Our 7th and 8th graders who have been in the process this fall, will have the opportunity to be confirmed in April.  Each week includes a video asking a question and sharing what is happening in the life of the church.
Questions include:  What is Confirmation? How do we know and trust God? Who is your Lord? Who is your Savior? What does it mean to be a disciple of Jesus? What does it mean to show Christ's love? Will you devote yourself to the church's teaching, fellowship, breaking of bread, and the prayers?
Confirmation Sunday will be April 14.
Growing in Grace and Gratitude:
When your children are at church, they will gather to explore bible stories and respond to God's grace and be sent out to love and serve God by being:
rooted in the foundation of Presbyterian identity where God's grace and our gratitude are the heartbeat of our faith, life, and worship;
invited to discipleship that inspires them to learn and practice hospitality, generosity,and love; and
encouraged to reach beyond Sunday mornings and church walls to live their lives as an expression of God's grace.