At Eastminster we believe that ongoing faith formation is crucial for all ages.  Sunday mornings include creative and engaging opportunities for all ages to learn and grow into following the ways of Jesus Christ
An Illustrated Invitation:
 Highlights biblical stories of joining God at work in the world from the Hebrew Scriptures and the New Testament. It is designed to draw children ages preschool to fifth grade into conversation with biblical stories, showing them what God is doing, and inviting them to consider how to join in that work.
Each lesson highlights a particular biblical story and provides opportunities to focus on hearing and reflecting on the story with open-ended questions, creating meaningful art, sharing in an interactive activity based on the story, and providing an opportunity to share God's love. This curriculum also has a component for families to do together.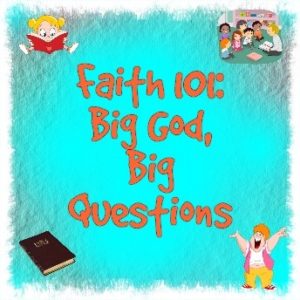 Faith 101:
 The first semester of our confirmation series will cover a 101 introduction on the topics of Baptism, Bible, Confessions, Jesus Christ, The Lord's Supper, Presbyterian Polity, The Presbyterians, and Worship.  This opportunity is for youth going through the confirmation process as well as open to all middle and high school youth, college students, parents, confirmation mentors, or those who want or need an introduction or refresher course.