When:
April 17, 2018 @ 1:15 pm – 2:45 pm
2018-04-17T13:15:00-04:00
2018-04-17T14:45:00-04:00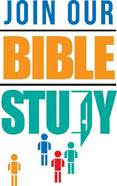 Presbyterian Women
Bible Study
Tuesday, September 19,
1:15 p.m.
The Eastminster Presbyterian Church's (EPC) Presbyterian Women (PW) Bible Study will meet in the Eastminster  Green Room on Tuesday, September 19, 2017 at 1:15 p.m. to 2:30 p.m. as we begin our 2017-2018 study of Cloud of Witnesses: The Community of Christ in Hebrews. There will be light refreshments available at the meeting.
This nine-month study will begin in September 2017 and conclude in May 2018. PW meets every third Tuesday at 1:15 p.m. except for the business/luncheon/study meetings in December and May.  These meetings begin at 11:30 a.m. and conclude by 2:30 p.m.
Study Guides will be available in the Green Room as of September 3.  The cost of the Study Guide is $11 (Guide + shipping).  An envelope for your payment will be attached with instructions on submitting payment.  If you subscribe to Horizons Magazine you may have already received the Study Guide.
PW is for church and community ladies age 18+ who enjoy studying the Bible, sharing their insights and experiences relevant to the discussions, making new friends, keeping close to long-time friends and love God.
Monthly meeting lessons are led by a PW member or a guest. Monthly hostesses are 1-2 ladies who provide light refreshments (some are gluten free) and beverages.  PW ladies DO NOT have to lead a lesson or be a hostess to be part of PW.
The Fellowship of the Least Coin is part of the monthly meetings.  PW also participates in the yearly Thanks & Birthday Celebrations.  EPC PW is financially supported by the EPC budget.
If you have any questions, please contact Suzi Moss, PW Coordinator at (517)974-3129 or s.r.moss@outlook.com.