We hope you will glimpse the warmth of our community and the commitment to Jesus Christ in our worship. Eastminster is a diverse community of Christians whom God has called together. We are a progressive, open-minded congregation whose members come from many places and from a variety of ethnic, racial and religious backgrounds. Everyone is welcome, valued and called to live a God's beloved children. We strive to be engaged in the world with our hearts and hands.
Eastminster:
is a congregation of the Presbyterian Church (USA)
had educational opportunities for ALL ages
includes an active young adult group
hosts UKirk@MSU, a Presbyterian campus ministry
treasures its adult vocal choir and bell choir
engages in community missions and service
If you are seeking a church home, we invite you to come and see what Eastminster has to offer. 
Worship With Us
Sunday School for children, youth and adults is at 9:30, with worship at 10:30.  Following our worship service we gather for coffee and fellowship in our Green Room.  Nursery care is available for infants through age 3 and children ages 4 years through 2nd grade are invited to participate in Children's Church in Fellowship Hall during worship.  They are excused immediately following the Children's message.
Where to find us
Eastminster Presbyterian Church is located at 1315 Abbot Road in East Lansing, about one and one-half miles north Michigan State University,  just north of the Saginaw Highway.
Our church is on a nine and one-half acre parcel in a beautiful park-like setting. Our The building, designed by Alden Dow, is set back from the road and may not be immediately visible. Look for the church sign on Abbott Road, and follow the driveway back to the church building.
Church Office hours: Monday-Thursday 9:00 AM – 3:00 PM, closed Friday.  Please contact us at (517) 337-0893 during office hours.
Our Facility and Grounds
Eastminster is blessed to be located on over 9 acres with a prayer path meandering through the woods, a rain garden, and a community garden.  Our building's ground floor includes a fellowship hall, classrooms, kitchen, a music rehearsal room and nursery. It's upper level houses the church sanctuary, staff offices, kitchen and the Green room, with tables and chairs, a grand piano and comfortable seating.
Our Ministry Team
Reverend Kristin Stroble, Pastor
Pastor Kristin Stroble came to  Eastminster on February 20, 2018, from Heritage Presbyterian Church in Youngstown, Ohio. She was graduated from the College of Wooster and earned her Masters of Divinity from Columbia Theological Seminary. She has been active in leadership roles within her presbytery and has authored a number of articles in church publications.  We welcome her as preacher and teacher, advocate and counselor, colleague in Christ's service and friend.
Neil Myer, Director of Christian Education
neil@eastminsterchurch.org

Neil Myer is a child of God, lifelong Presbyterian, and Michigan State Spartan. He earned his Master of Arts in Christian Education from Union Presbyterian Seminary in Richmond, VA.  Since seminary, Neil has served churches in Florida, North Carolina, and Ohio. Neil  believes deeply in the connectional aspect of our denomination and has served the wider church in a number of capacities including Montreat, Presbyterian Youth Workers Association, Presbyterian Youth Triennium, and Massanetta.  He lived in Lansing for ten years as a child, when his father Norm was pastor of First Presbyterian Church. Neil returned to MSU where he majored in journalism (ask him about his first career in sportscasting) until The Holy Spirit interceded with other ideas. Neil loves sports, french fries (with ketchup) and chocolate chip cookies, and is still on a quest for his first career hole-in-one.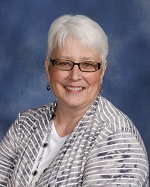 Sam O'Neill, Office Administrator
Sam O'Neill has worked in Presbyterian entities since 1990, including McCormick Theogical Seminary and the Presbyterian Foundation. While at McCormick, she completed a master's degree in theological studies.  She also holds a master of fine arts in theatre from Michigan State.
Chelsea Berner, Choir Director
Chelsea Berner has joined the Eastminster Presbyterian community while she pursues a Master's degree in Choral Conducting from Michigan State University.  After receiving her Bachelor's degree in Music Education from Baylor University in Waco, Texas, she moved to Houston where she taught choral music at Spring High School.  She has served as both coordinator and section leader for choral camps at Baylor University and the University of Houston, respectively.  She has enjoyed singing with various church choirs and chamber choirs over the years as well as a two-year stint singing with the Houston Symphony Chorus.
 Tamar Mikeladze, Organist/Accompanist
A native of Tbilisi, Georgia, Tamar Mikeladze appeared with the orchestra at age 11. She holds graduate and post-graduate degrees from Tbilisi State Conservatory. While in Georgia, Tamar actively performed with national orchestras and appeared on national television and radio numerous times. Upon completion of her degree she was appointed to the piano faculty of the Special Music School, where she taught for five years.
In 2003 Tamar joined Toradze piano studio at Indiana University South Bend and appeared with the studio at numerous European music venues. In 2006, Tamar joined the piano faculty at Notre Dame University. Currently she is pursuing her DMA in piano performance under the guidance of Professor Moriarty at Michigan State University, where she is a Visiting Assistance Professor. Tamar's recent performances include appearances at Carnegie Weill Recital Hall, Wharton Center and Steinway Hall. She has served as the organist/accompanist at churches in Indiana and Michigan since 2003.
Heather Myer, 

Bell Choir Director

handbells@eastminsterchurch.org

Heather hails from southern Alabama

and started playing handbells at the age of ten when her mother needed a fill in for the Adult Handbell Choir. Twenty plus years later she's still playing!

Heather attended Presbyterian College in Clinton, SC where she played for the PC Ringers for four years while attaining a B.A. in History and a music minor in Handbell Performance.

After graduation she joined the handbell choir at Covenant Presbyterian Church in Charlotte, NC and then later the choir at Pioneer Memorial Presbyterian Church in Solon, OH where she became the director. Heather also has over ten years of solo ringing experience.

If you have any questions, interested in learning more about handbells, or joining the choir please contact Heather.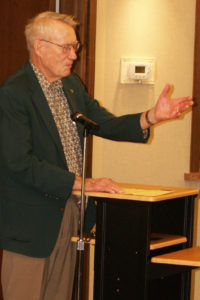 Dr. Fred Graham, 

Parish Advisor

Fred Graham is retired as a professor in the Department of Religious Studies, where he served for thirty years, beginning in 1963.  He is the author of several books and lots of other stuff.  At Eastminster, he now serves as one of our Parish Advisors, as well as singing in the choir and helping mow the church's acreage, together with his grandson Peter Havlatka.  He and spouse Jean live a quiet life, although they leave town twice a years, most years, to attend elderhostels.  Jean quilts, plays the piano, and makes sure her husband keeps the lawn mowed.
Rev. Shirley Paxton, 

Parish Advisor

Shirley was born in Ridgewood, New Jersey, in 1932.  She was baptized and later confirmed in the lovely, small Episcopal Church her family attended.  She graduated from Wellesley College, majoring in Biblical History.  During college, she met and later married Bill Paxton.  Their four daughters were born in different towns as they moved with Bill's work.  When they returned to Ridgewood. they put down roots at West Side Presbyterian Church.  Shirley then attended Union Theological Seminary in New York. She was ordained in 1985 and served churches in New Jersey.  The summer community, where Bill grew up, remains an anchor for the family which now includes eight grandchildren.  For some 25 years, Shirley played the piano for the Sunday night Hymn Sings there, and she continues to direct or accompany the summer choir.  Occasionally, Shirley can be found playing "oldies, but goodies" at lunchtime at Independence Village.  Both Shirley and Bill sang in octets in college and have sung together in choruses and choirs for over 60 years.  They both sing in our  Eastminster choir.   Shirley's great passion is teaching and preaching the Word.  She is moved by the affection within the congregation and the love and caring of Christ that are tangible at Eastminster, and considers it a privilege to be a parish advisor.
Elders
Class of 2018 
Ruth Foster – Communication
Terry Graham – Worship
Sam O'Neill – Missions
Susan Smalley – Communication
Brian Heitman – Christian Education
Norm Mackey – Building & Grounds
Brenda Ramsby – Worship
Barbara Stowitts – Financial & Administrative
Class of 2020
Robin Bell – Missions
Beverly Bonning – Christian Education
Dave Duryea – Financial & Administrative
Mike Foster – Building & Grounds
Deacons
Class of 2018
Judy Dunn
Sue Miller
Barbara Moss
Tom Moss
Class of 2019
Sherri Blanchard
Sue Kalvonjoian
Heather Myers
John Temples
Class of 2020
Heather Heitman